Massaggio Conveniente
Classic of comfortable massage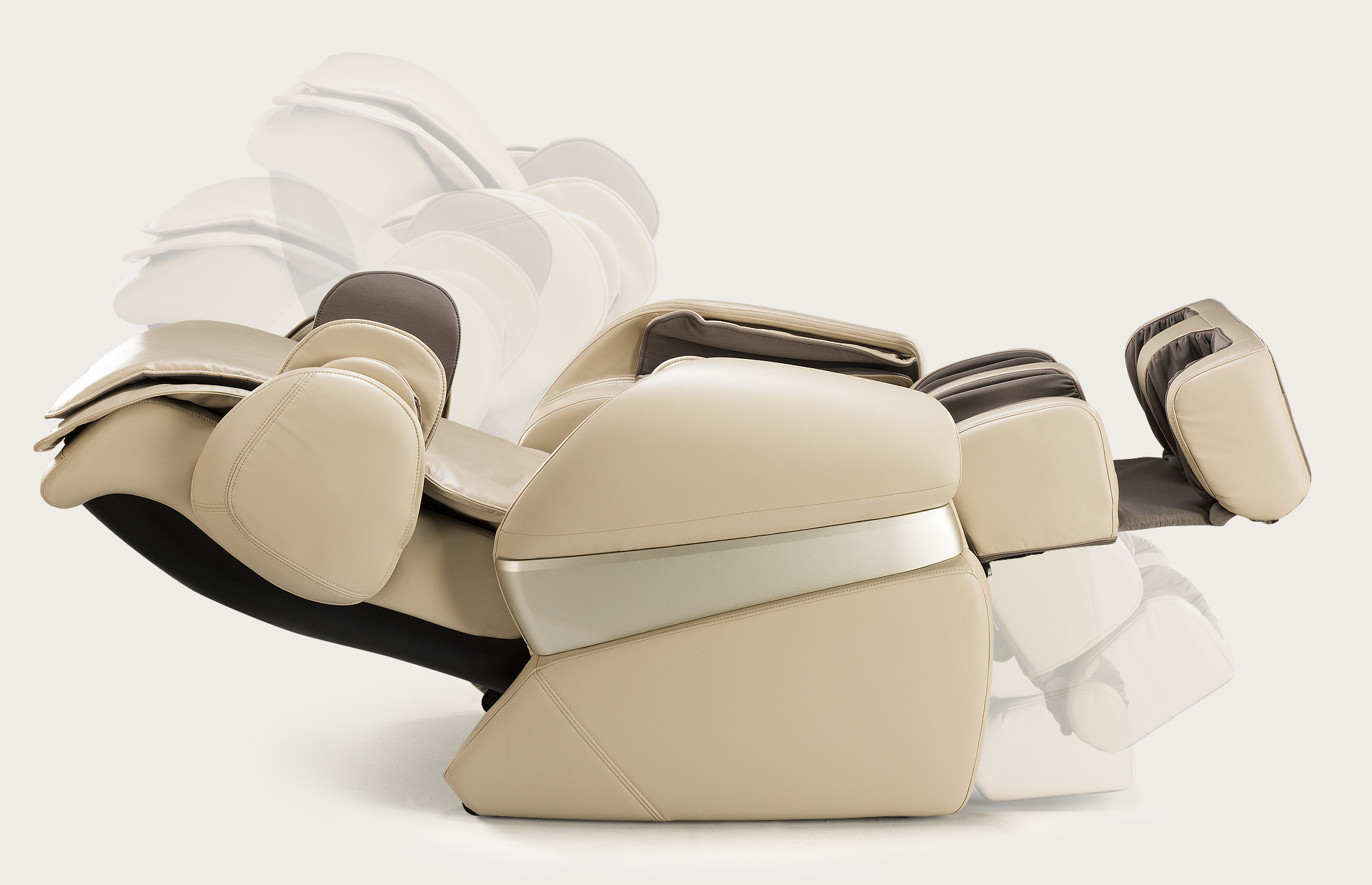 Relaxing massage from head to toe
It's everything you need to relax in your massage chair
User-friendly and ergonomic remote control
Classic design with subtle colours
Massaggio Conveniente provides everything you expect from a massage chair and more. The combination of comfort-oriented shapes, popular massage programmes, intuitive controls ensures highly relaxing and comfortable massage every time you use it.
Controlling the chair is intuitive, with 5 automatic programmes, it provides a full massage cycle with the use of the massaging arms and airbags system.
Comfort – gentle massage that relaxes the entire body, lowers blood pressure and slows down the heart rate.
Stretch – massage that stretches the entire body, stimulates blood circulation and relaxes tense muscles.
Full body massage – relaxing massage programme that relaxes the entire body.
Upper body

 

parts– relaxing massage programme focused on the upper parts of the body.
Lower body parts – relaxing massage programme focused on the lower parts of the body.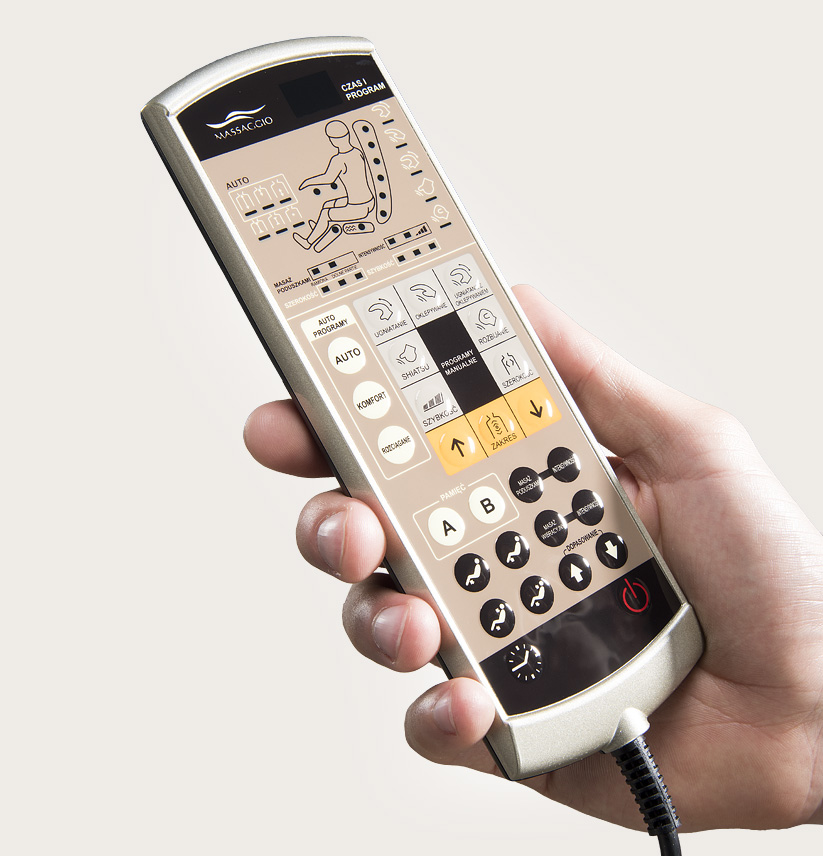 Massaggio Conveniente's automatic programmes and massage itself rely on the work of the massaging arms which imitate the movements of a masseur's hands – in 5 massage techniques
shiatsu
kneading
tapotement
kneading with tapotement
pounding
Customised programmes
Thanks to the available memory, it is possible to configure 2 additional automatic programmes.
This massage chair allows for the selection of a single massage technique and directing the massaging arms to the exact area that needs massaging and relaxation. There are 3 massage ranges available:
fixed area massage
partial massage
full body massage
"Select the fixed area kneading massage and direct the arms to the neck area only"
Speed and width levels
The Massaggio Conveniente massage chair offers the possibility to enjoy massage at 5 speeds and 3 levels of width of the operation of massaging arms, adjusting the session to your personal preferences.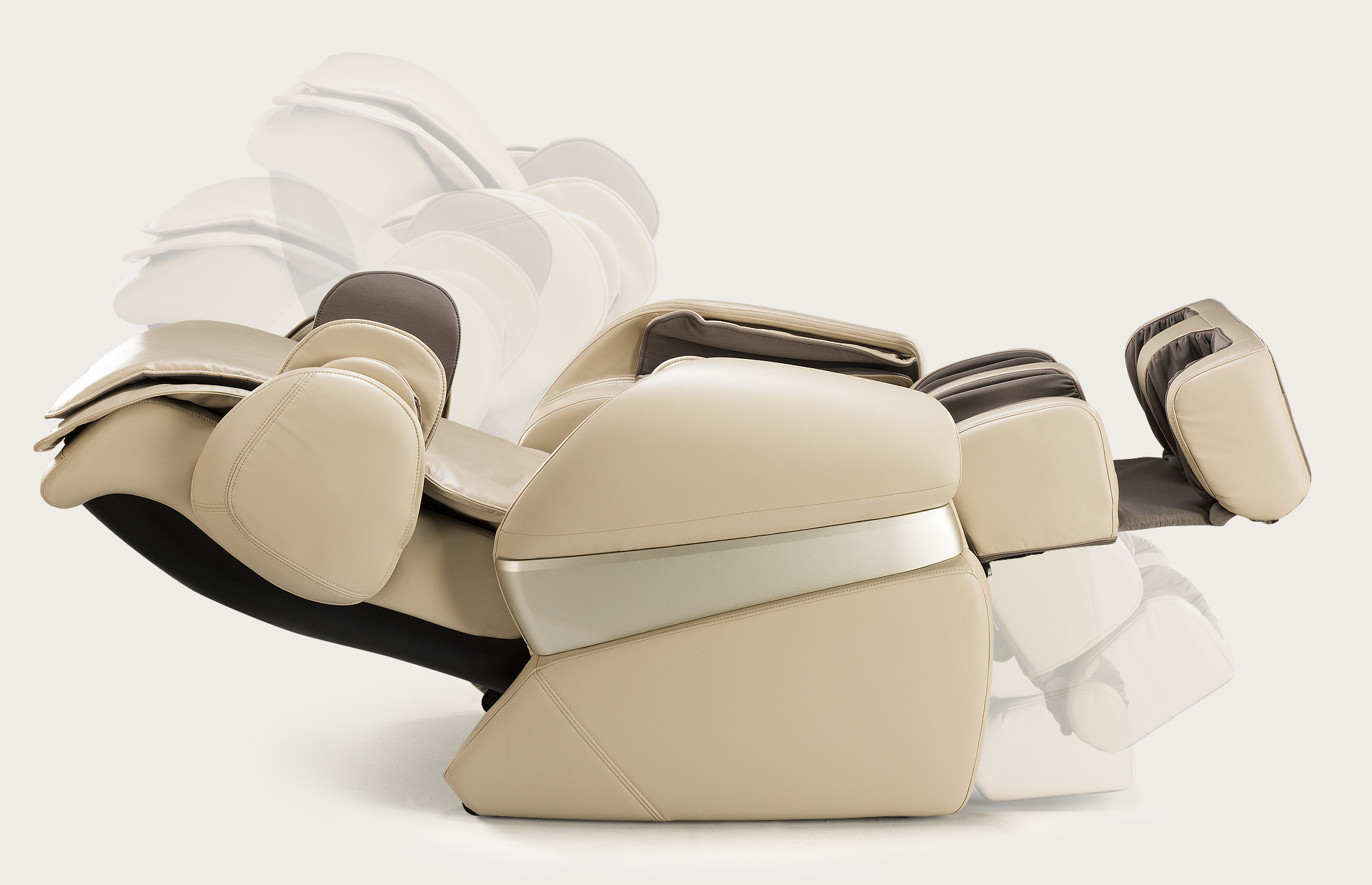 Body stretching
With this function you have the opportunity to stretch freely in the massage chair, pleasantly relax your muscles and feel the relaxing properties of the massage.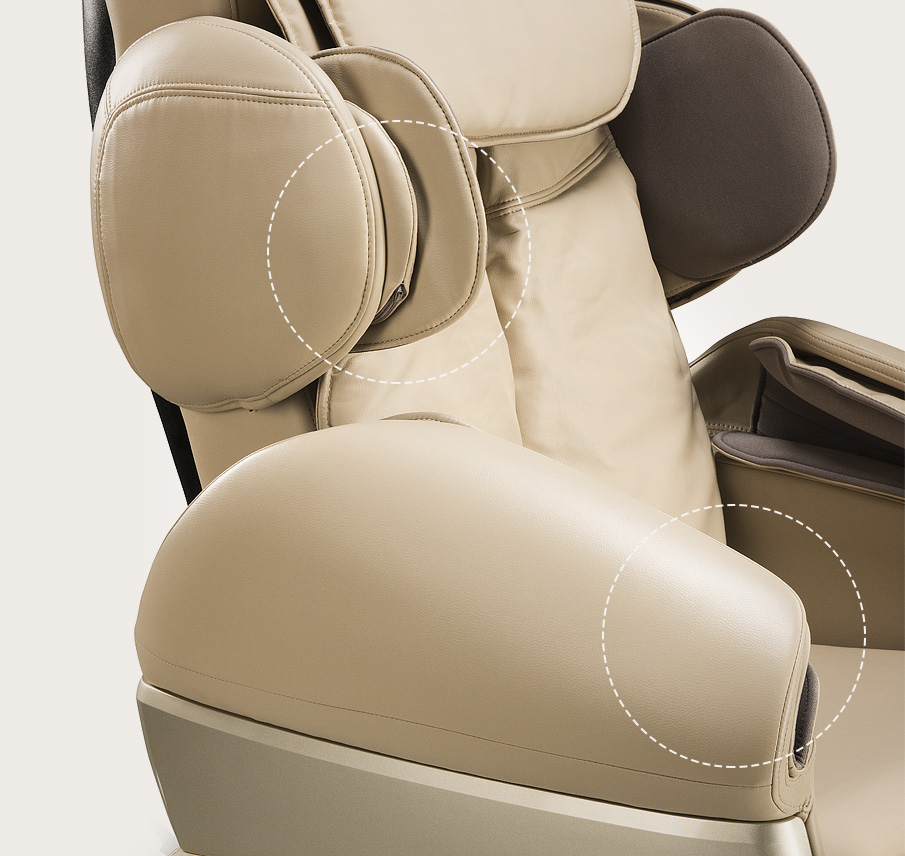 Hand massage
Pulsating massage of your arms and forearms with airbags gently stimulates blood circulation, which will help take unnecessary weight off your hands.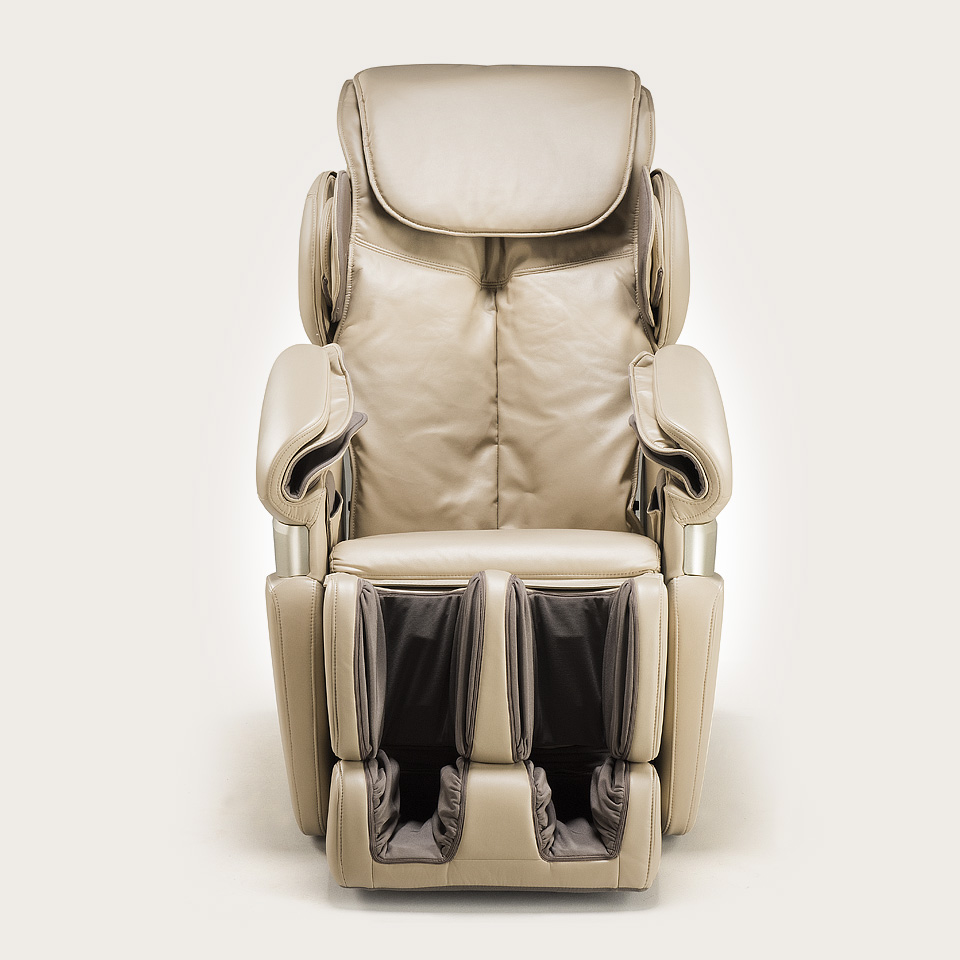 Vibration massage
Thanks to the seat being equipped with the vibrating massage option, you can gently invigorate your muscles and stimulate them to work.
Leg acupressure
Deeply massages your feet from underneath by applying pressure on the relevant points with the massager, and from above by gently keeping them in place with airbags.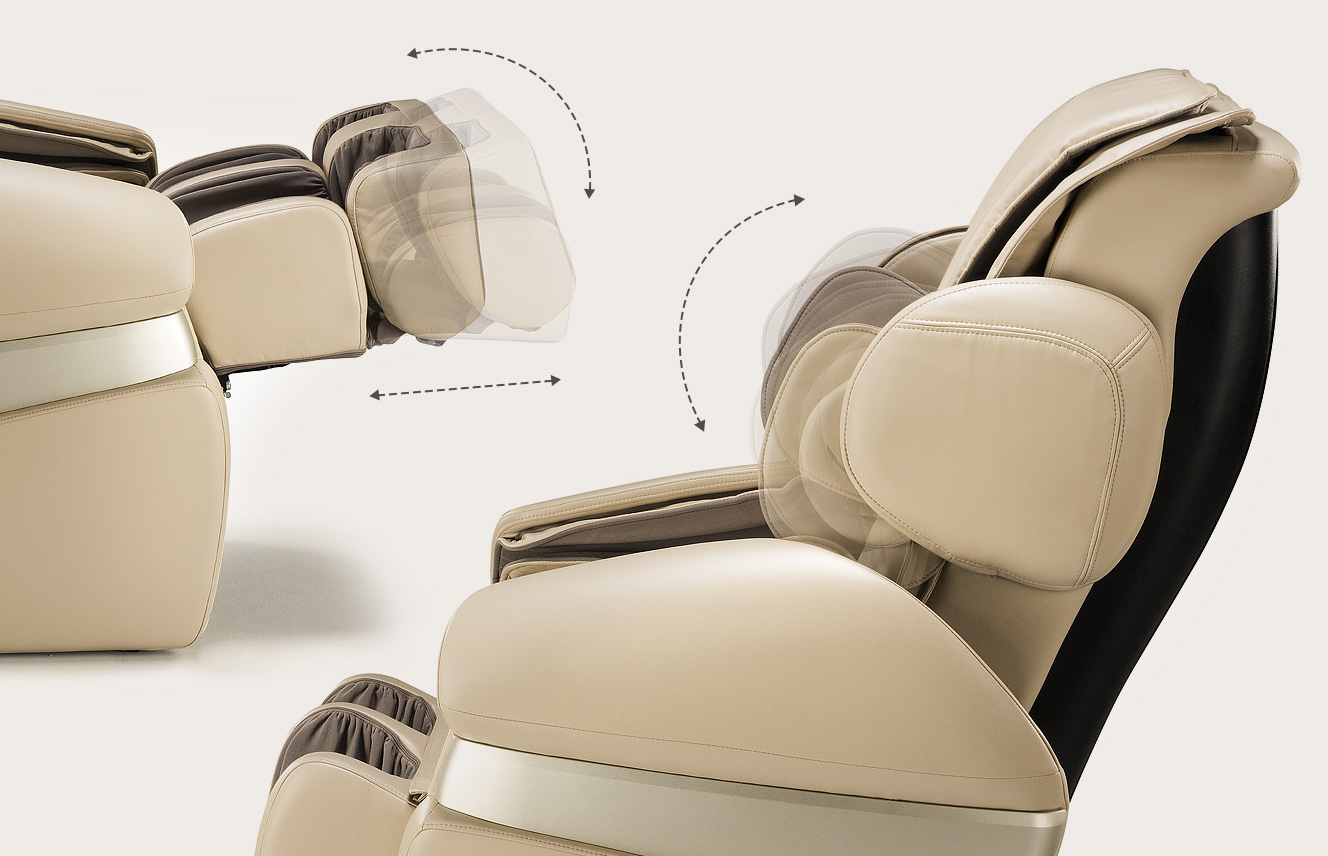 Adaptation to your height
Adjustable footrest and rotatable arm massagers allow you to adjust the chair to your height for an even more accurate and enjoyable massage.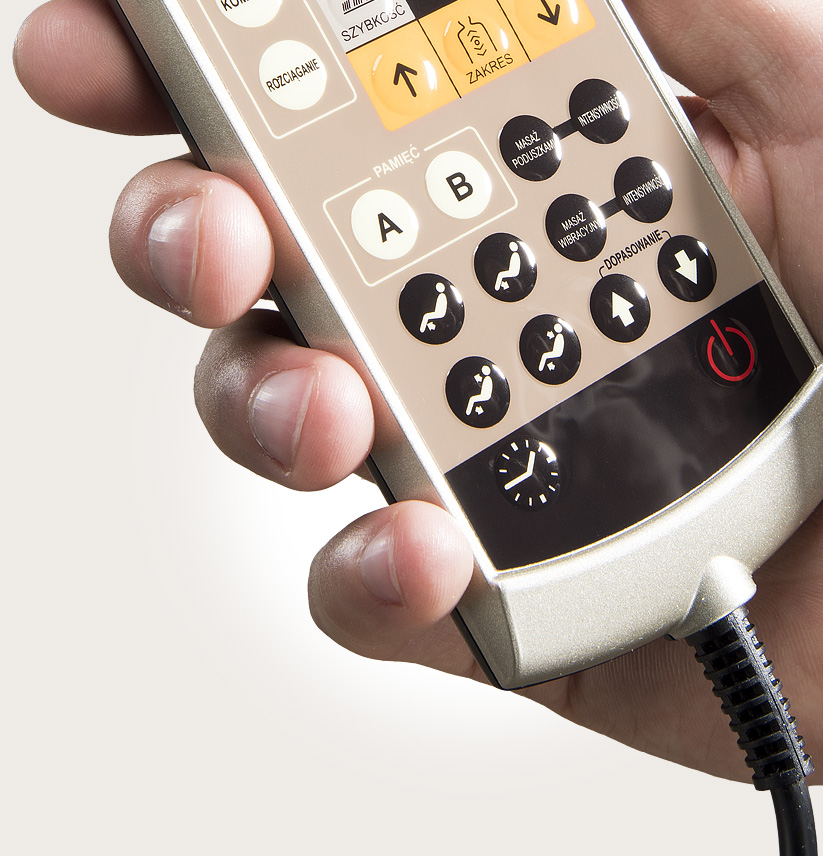 Setting the time
The option to set the time of massage in a sequences in 5-minute intervals allows you to freely manage the working time of the chair.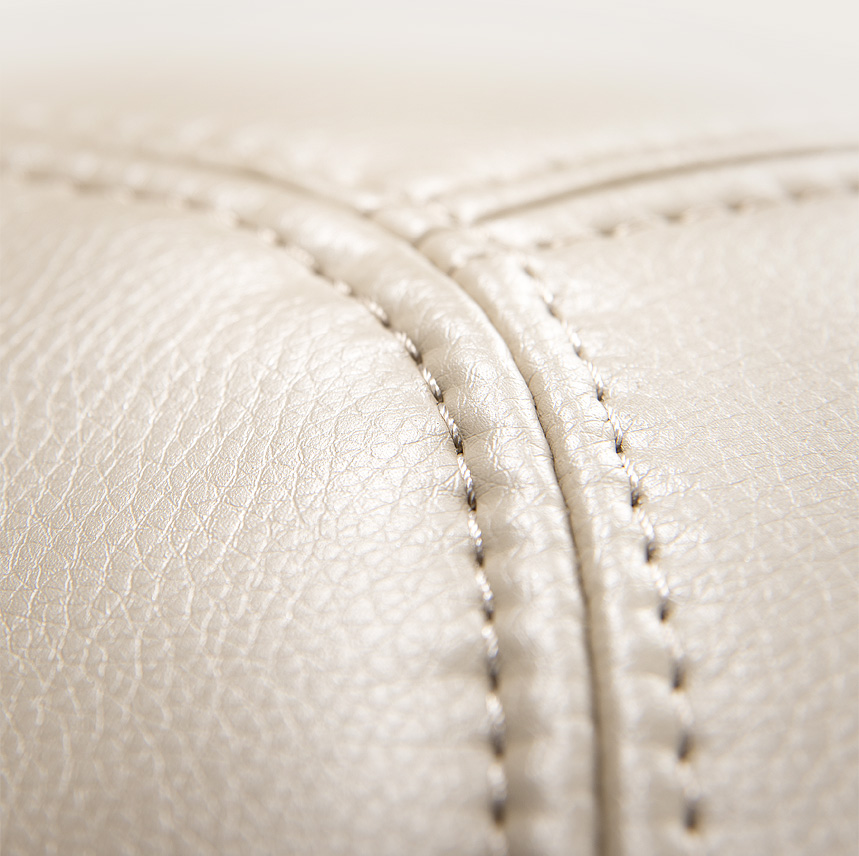 Quality
High quality of manufacturing and careful selection of materials used!
Technical specifications
Model: Massaggio Conveniente
Standard warranty: 24 months (individual customers); 12 months (business owners)
Dimensions in sitting position: 72 x 115 x 135 cm (W x H x L)
Dimensions in reclined position: 72 x 72 x 188 cm (W x H x L)
Case dimensions: 76 x 76 x 118 cm
Seat width: 51 cm
Available colours: beige
Material: high quality synthetic leather, plastic, metal
Weight: 81 kg
Power consumption: 120 W
Loudness: < 58 dB
Made in China
Certification: CE
Additional: wheels for moving on flat surfaces, pocket for remote control