Massaggio Esclusivo
Pleasure advances to a higher level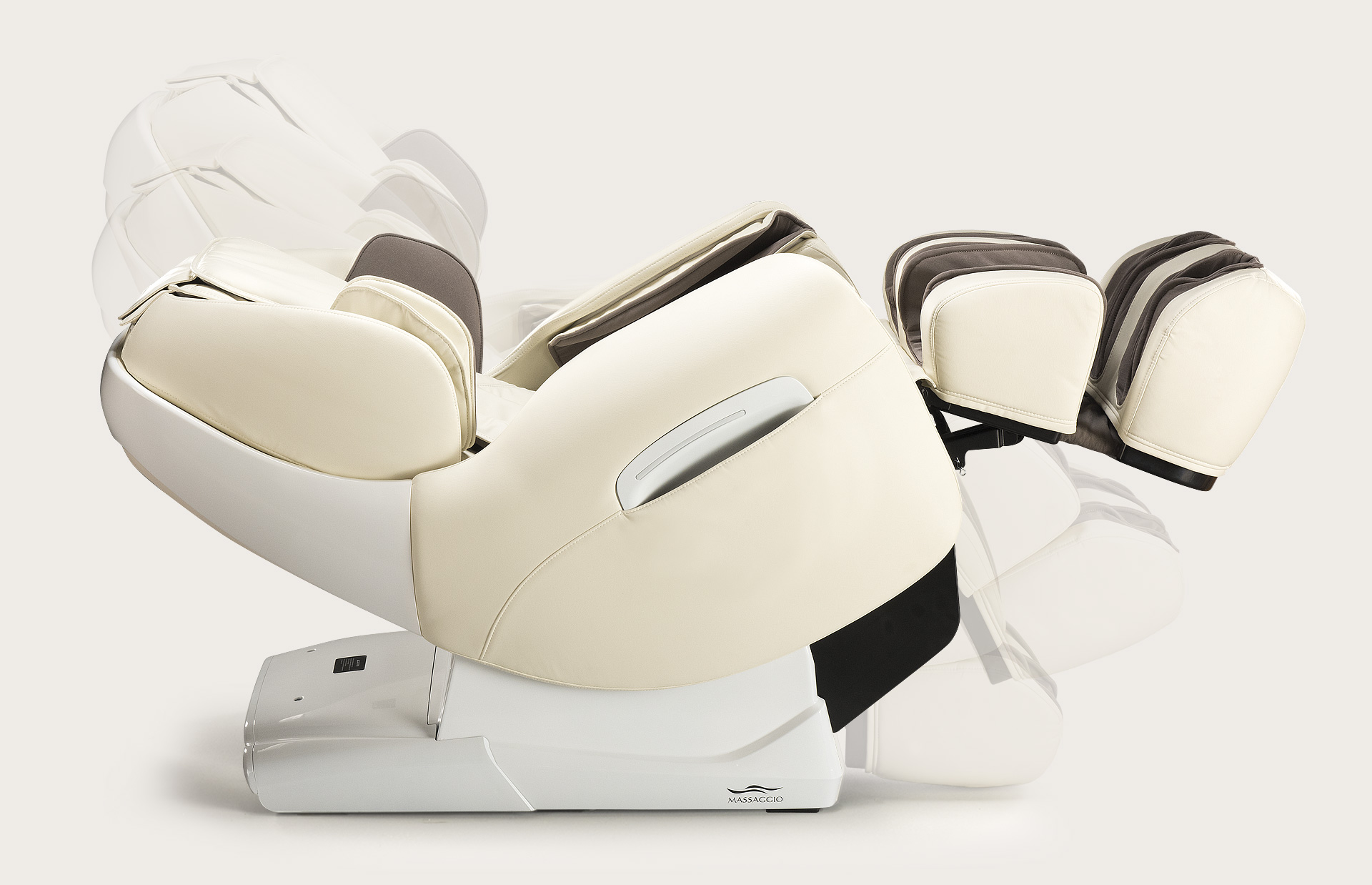 Comprehensive full body massage – from the nape of the neck to the fingertips
Exceptionally deep and stress relieving relaxation
Innovative features and the latest technology
Modern design and top-quality craftsmanship
Massaggio Esclusivo massage chair becomes a modern centre of home relaxation. Every time you start it, it will recline to the Zero-Gravity position, scan your spine and commence an incredibly relaxing massage.
Extremely user-friendly model with 6 automatic programmes: you can enjoy a 20-minute massage cycle that uses both the massaging arms and airbag system.
Relax – relaxing massage programme using techniques that improve blood circulation and ensure rejuvenation of the entire body.
Comfort – gentle massage that relaxes the whole body, lowers blood pressure and slows the heart rate.
Ache relief – deep massage programme for the whole body removing tension and pain from aching muscles. It is particularly recommended after physical activity.
Demo – short, 6-minute full body massage programme for a quick and effective regeneration. Recommended during short breaks every day.
Upper body – relaxing massage programme focused on the upper body parts.
Lower body – relaxing massage programme focused on the lower parts of the body.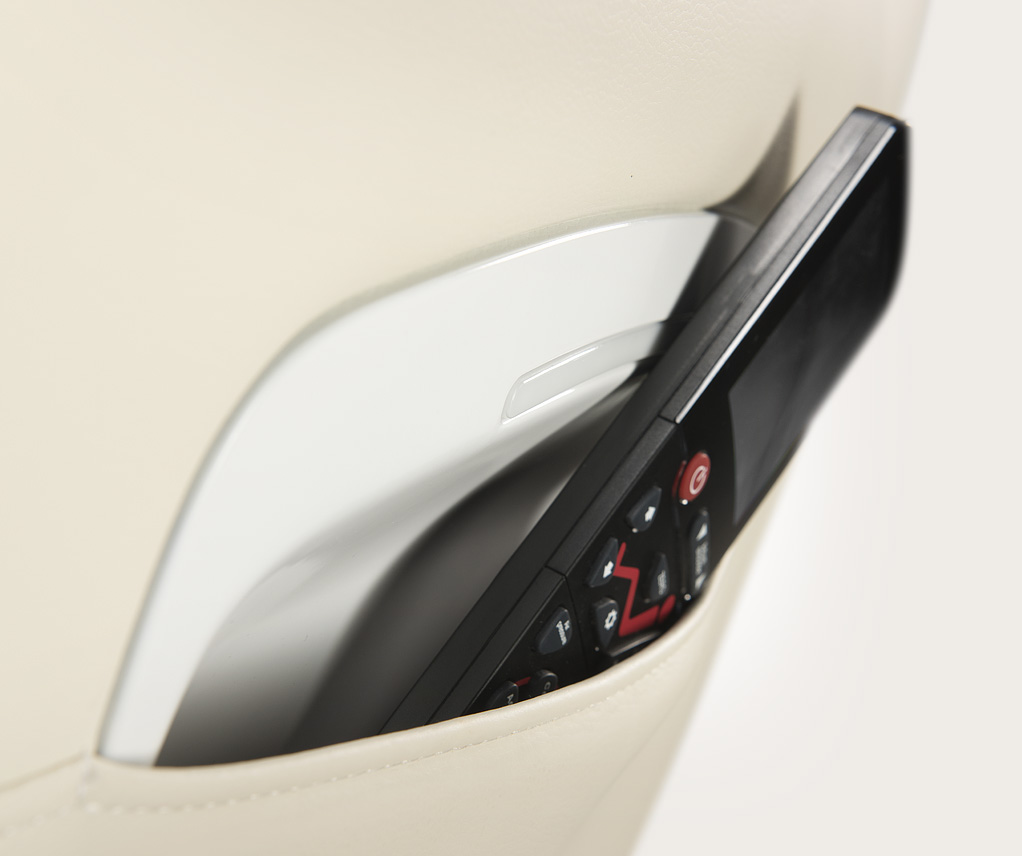 Automatic massage programmes in Massaggio Esclusivo take advantage of the massaging arms that imitate the movements of masseur's hands – in 5 massage techniques
shiatsu
kneading
tapotement
kneading with tapotement
pounding
Customised programmes
Thanks to the available memory, it is possible to configure 2 additional automatic programmes.
The massage chair allows for the selection of a single massage technique and directing the massaging arms to the exact area that needs massaging and relaxation. Available massage ranges:
fixed area massage
partial massage
full body massage
upper back massage
lower back massage
"select the fixed area kneading massage and direct the massaging arms to the neck area only".
3 levels of speed and width
The Massaggio Esclusivo massage chair lets you set the speed and width of operation of massaging arms in 3 levels, adjusting the session to your preferences.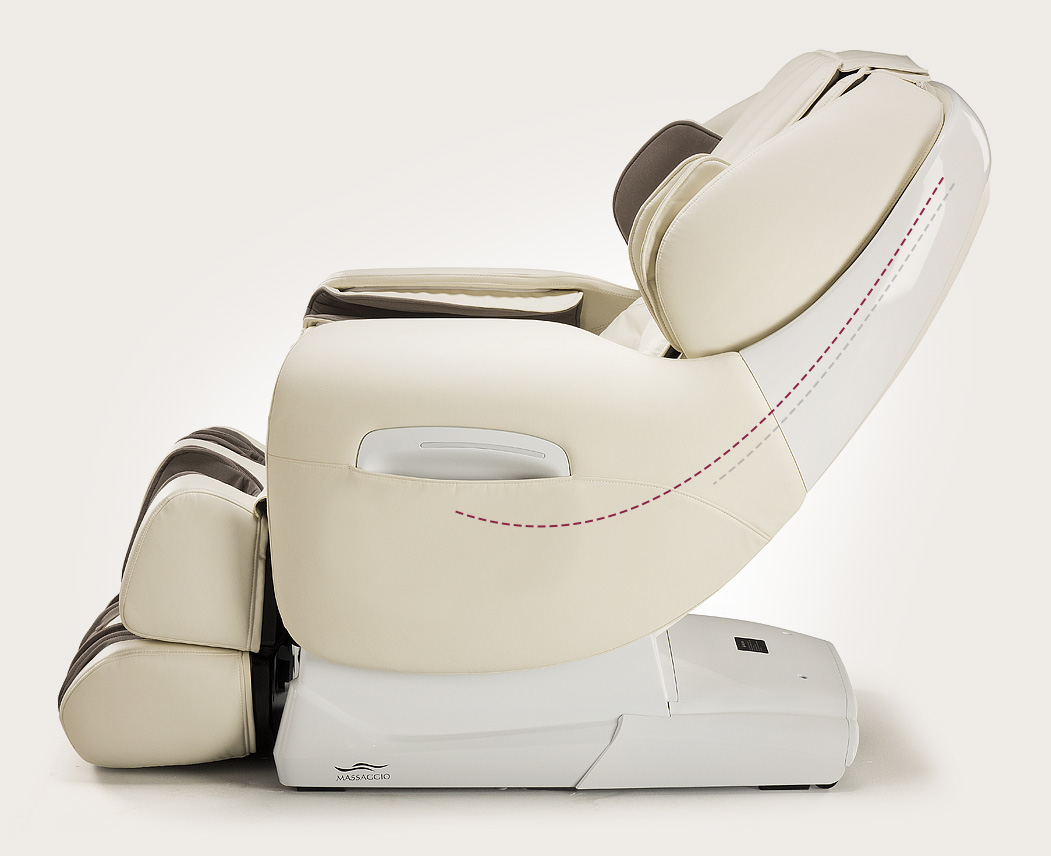 L-Shape
Massaging arms, which usually massage up to lumbar area, reach down to the buttocks and thighs, which brings exceptional sensations and significantly improves the effect of relaxation – an astonishing 132 cm of effective massage range!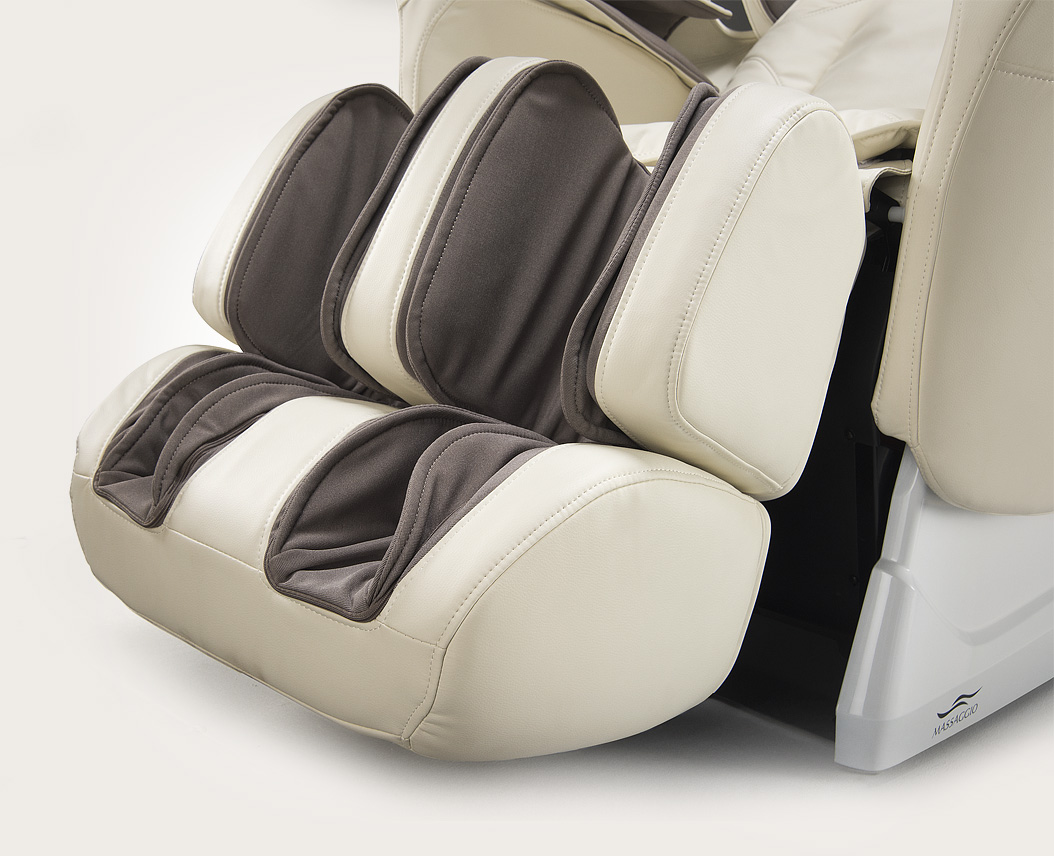 Foot massage
Foot massage in the Massaggio Esclusivo is performed with massaging rollers and airbags. This feature allows for more effective massage and relaxation of tense feet (3 speed levels).
Additionally, retractable footrests ensure comfortable massage position by adjusting to the height of each person (extension up to 16 cm).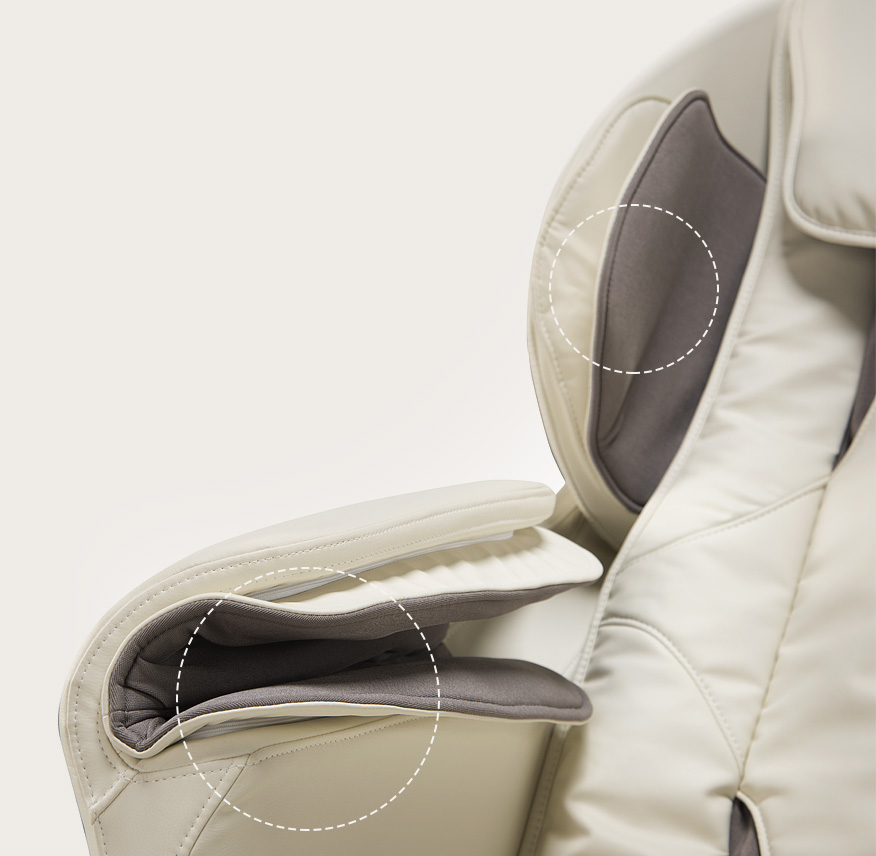 Airbag massage
Airbags enveloping shoulders and forearms, calves and feet, stimulate blood circulation and relax tense muscles with their pulsating massage (3 intensity levels to choose from).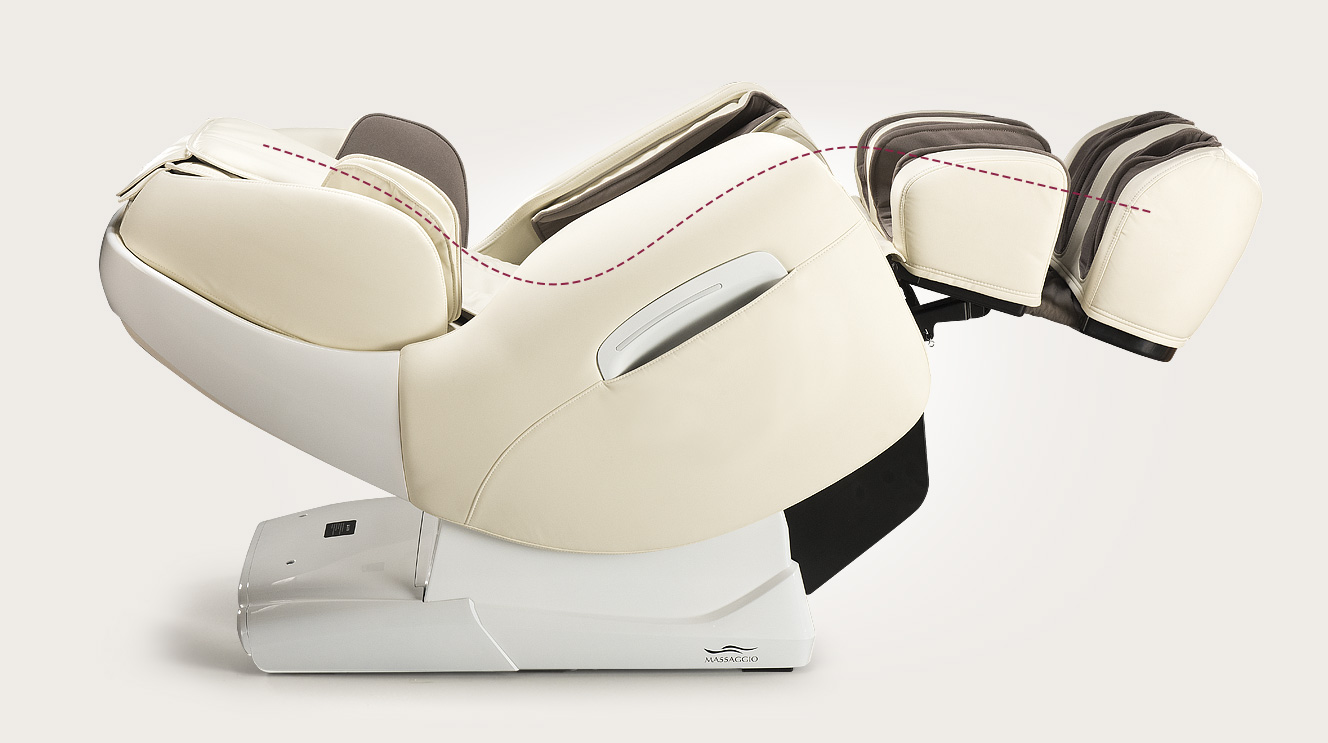 Zero-Gravity
The ideal position of a massage chair that gives the feeling of relaxation and provides much more intensive massage experience (2 levels).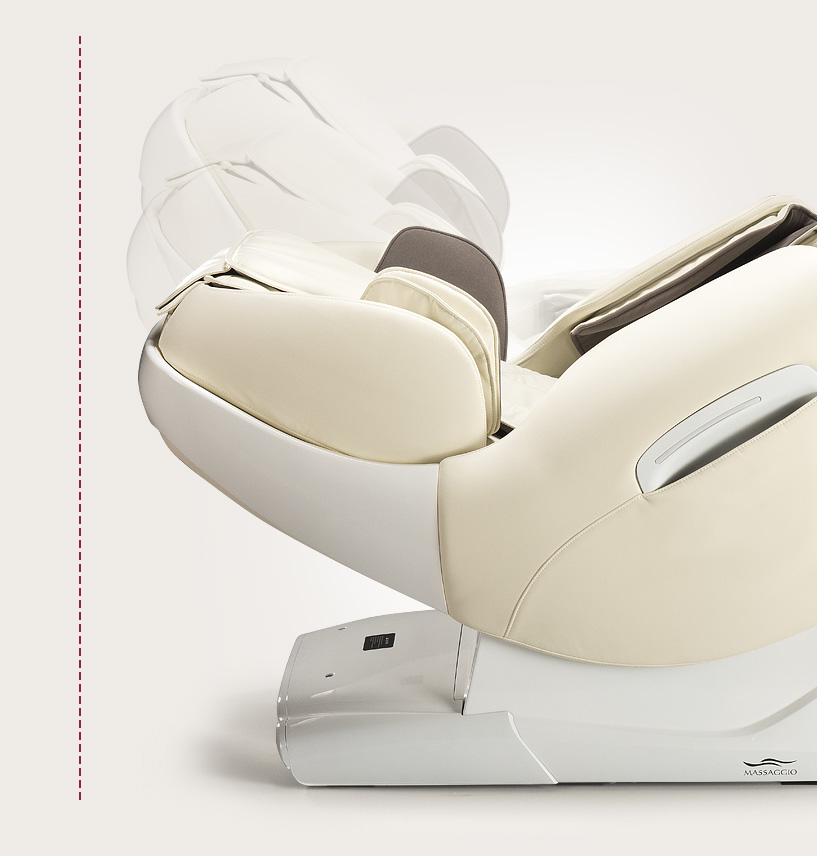 Zero-Wall
Ergonomic, space-saving solution. The massage chair can be pushed completely up against the wall and it moves itself away from the wall while reclining (only 5 cm of free space is required).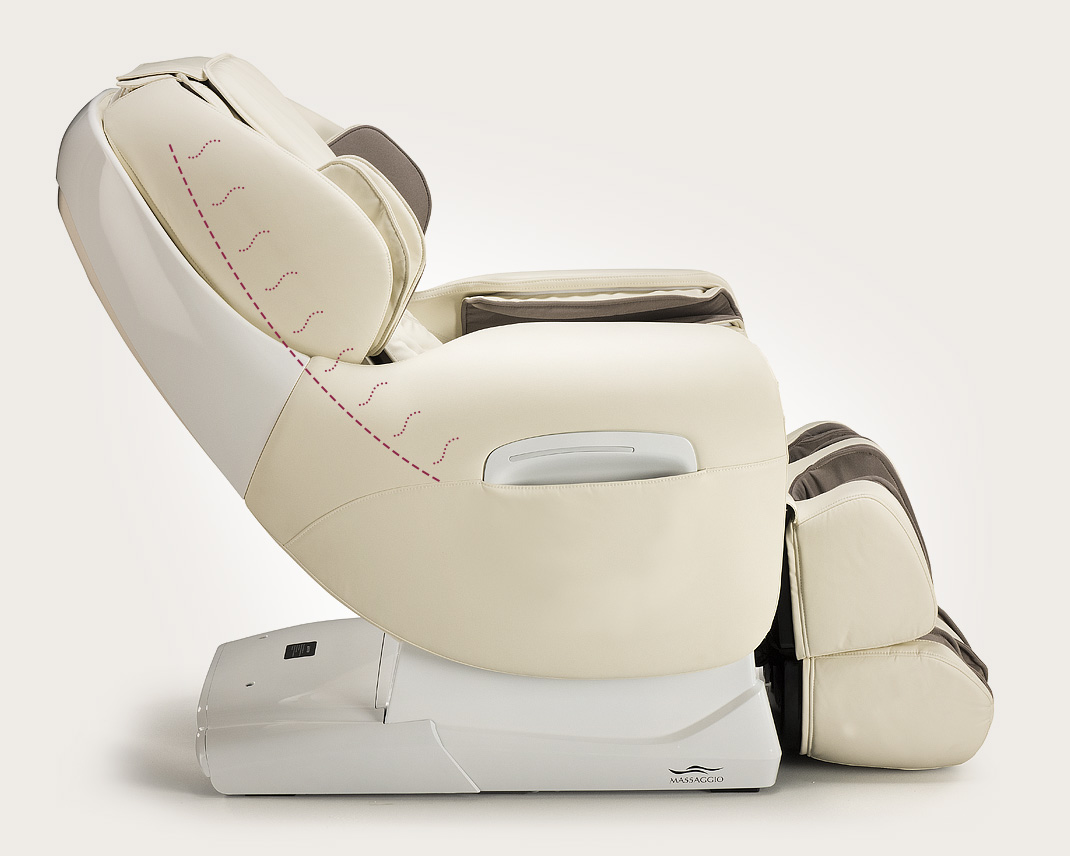 IR heating
Thanks to infrared heating in the backrest, the chair warms up deep tissues and massages tense muscles with ease while providing comfortable and cosy warmth (up to 40 °C).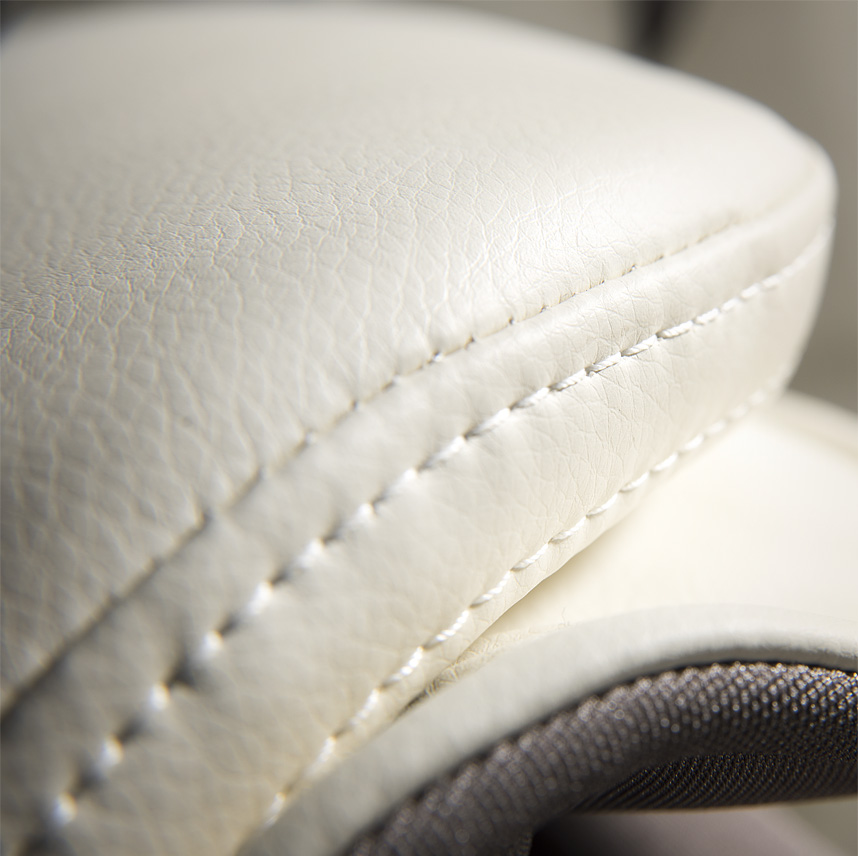 Quality
Craftsmanship that can be seen and felt right away.
Technical specifications
Model: Massaggio Esclusivo
Standard warranty: 24 months (individual customers), 12 months (business owners)
Dimensions in sitting position: 76 x 113 x 135 cm (W x H x L)
Dimensions in reclined position: 76 x 92 x 185 cm (W x H x L)
Case dimensions: 77.5 x 90 x 142 cm
Seat width: 52 cm
Available colours: light cream (gradually turning to white)
Material: high quality synthetic leather, plastic, metal
Weight: 86.5 kg
Power consumption: 150 W
Loudness: < 58 dB
Made in China
Certification: CE
Additional features: wheels for moving on flat surfaces, convenient pocket for magazines/books, LED illumination on the sides