Massaggio Ricco
Double the joy of massage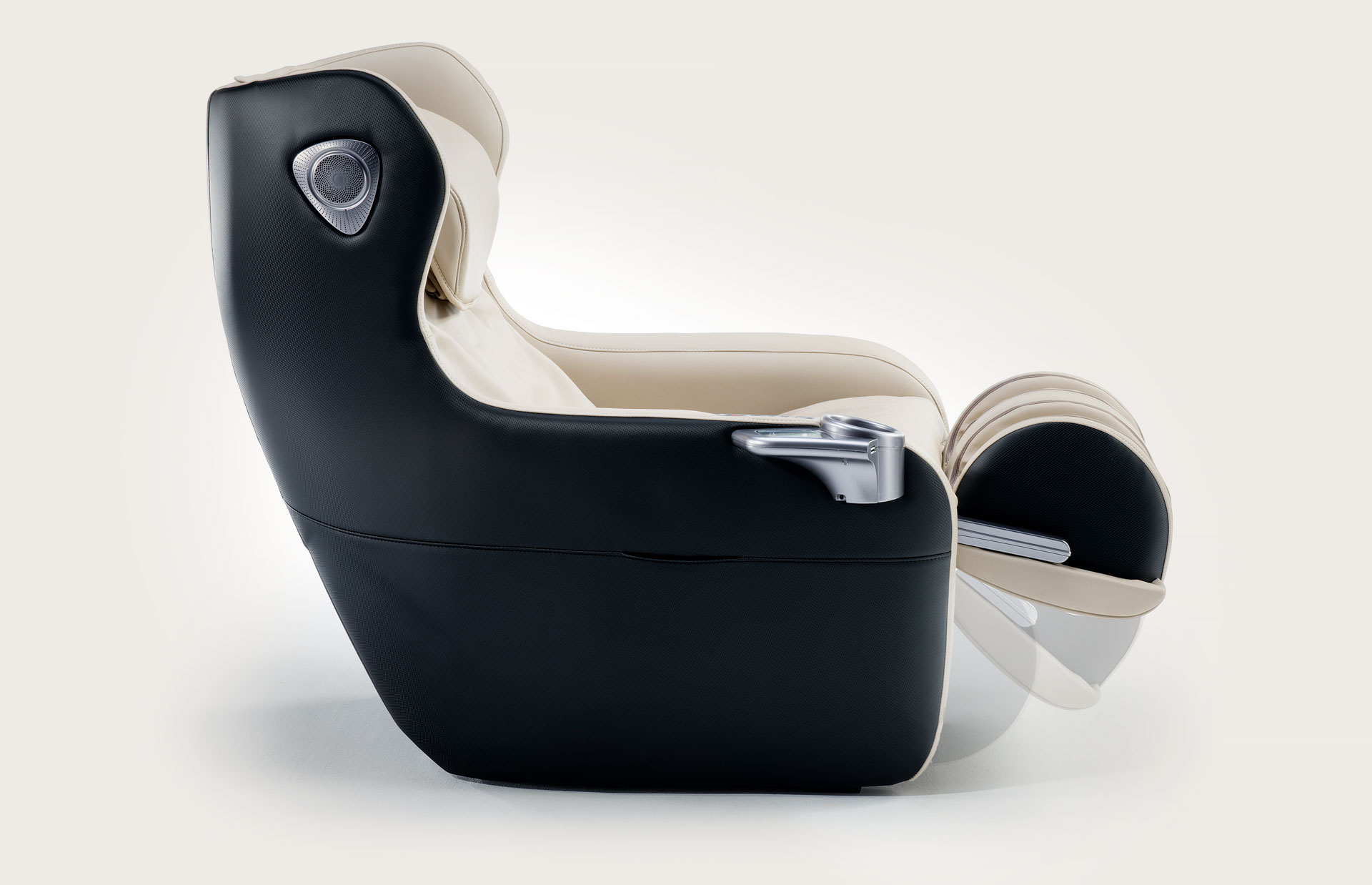 Combination of compact size and futuristic look
Two colour versions to choose from
Relaxing massage for the spine plus relief for your calves
Two massaging mechanisms contribute to the precision of the touch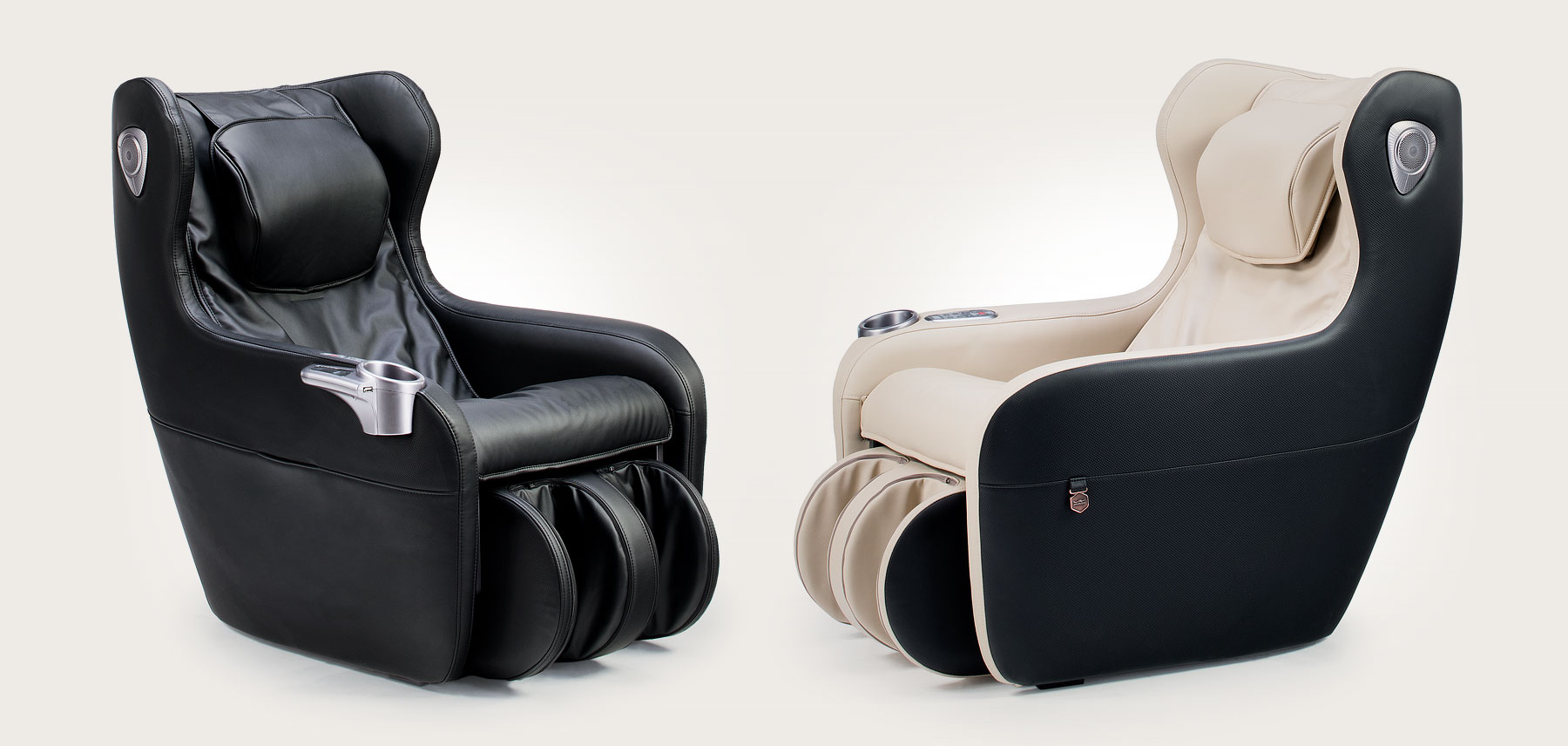 Massaggio Ricco hides ultra-modern technologies ensuring a pleasantly relaxing massage under its beautifully linear design. Its small size makes it a perfect fit in any room.
Thanks to 4 automatic programmes, this massage chair enables a 20-minute massage session with the use of massaging arms and the airbags system.
Auto I – relaxing massage for sore muscles, full body massage
Auto II – relaxing massage focused on the neck and back
Auto III – relaxing massage concentrated on the waist, buttocks and thighs
Demo – short massage session to enhance your state of mind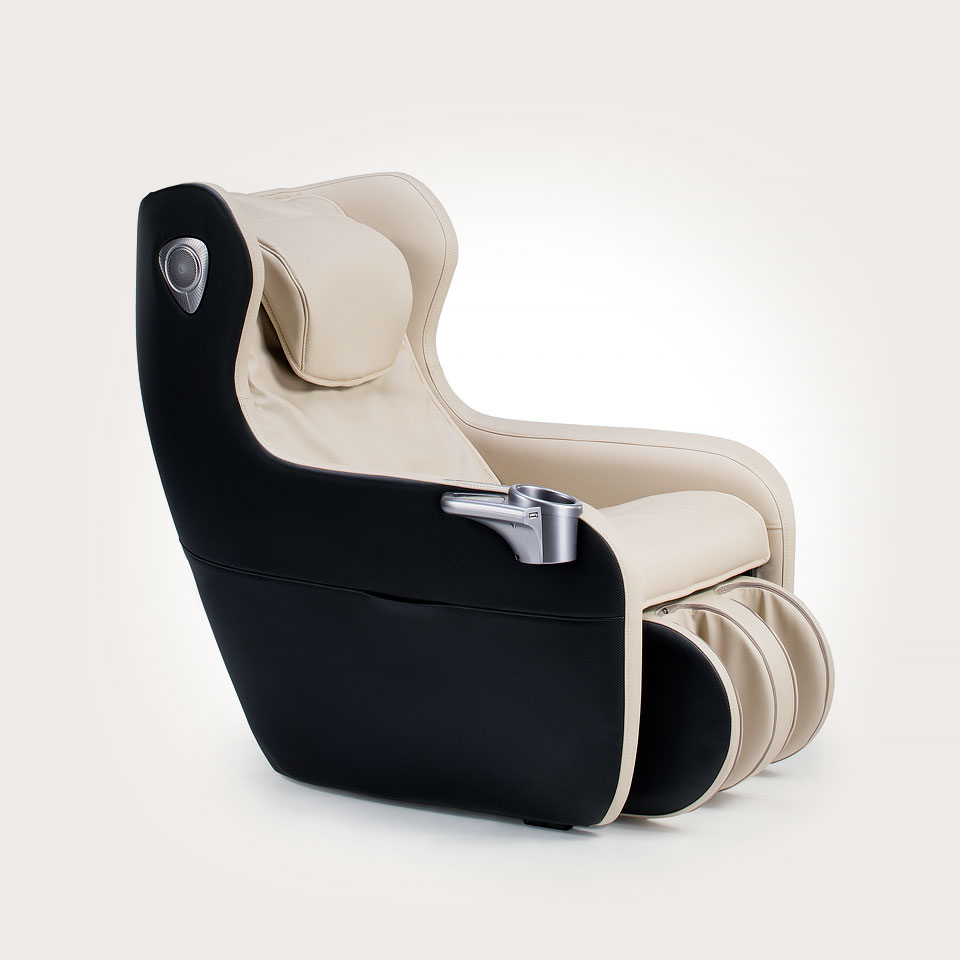 The 3 massage techniques available in the Massaggio Ricco chair are delivered by massaging arms imitating the movements of a masseur's hands:
Kneading
Tapotement
Kneading with tapotement
Precise manual control
This massage chair allows you to select one massage technique at a time and manually change the position of the massaging arms, so you can direct them precisely to the area that needs massaging and relaxing.
Two colour versions
Compact shapes hiding high-tech functionalities and, for the first time in the Massaggio brand, two colour versions to choose from allow you to enjoy the massage wherever you need it.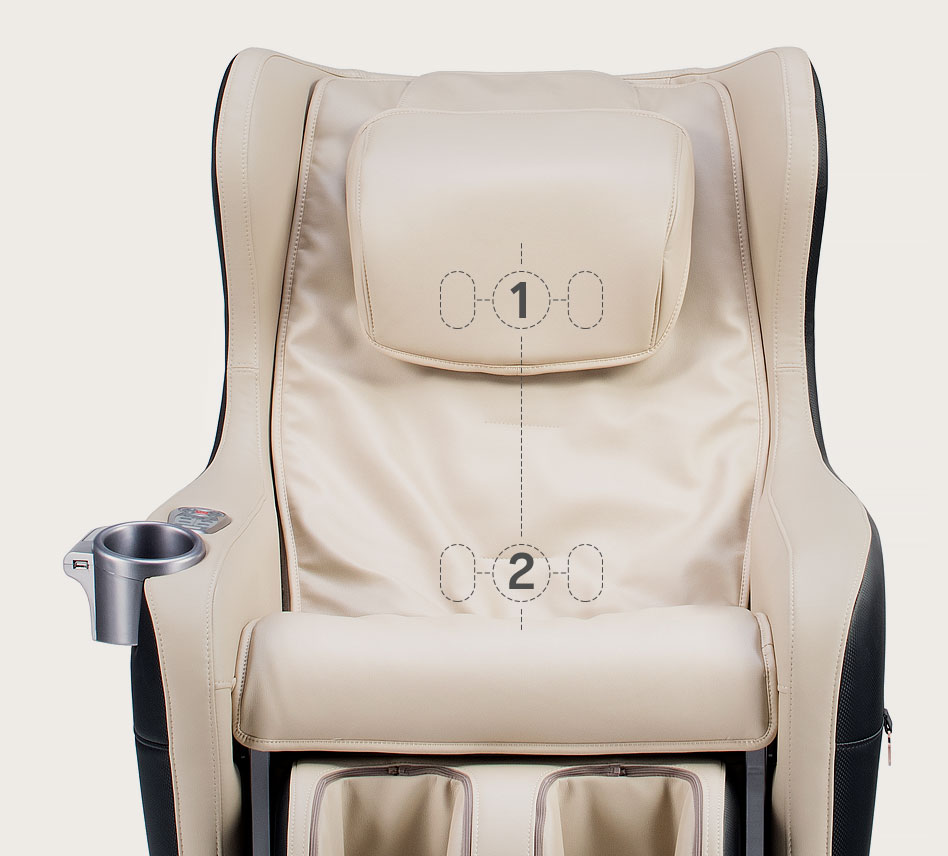 Dual massage mechanism
Massage is carried out by two massaging systems, one of which massages the neck, the other – the back, distinguished by greater accuracy, it provides unprecedented experience.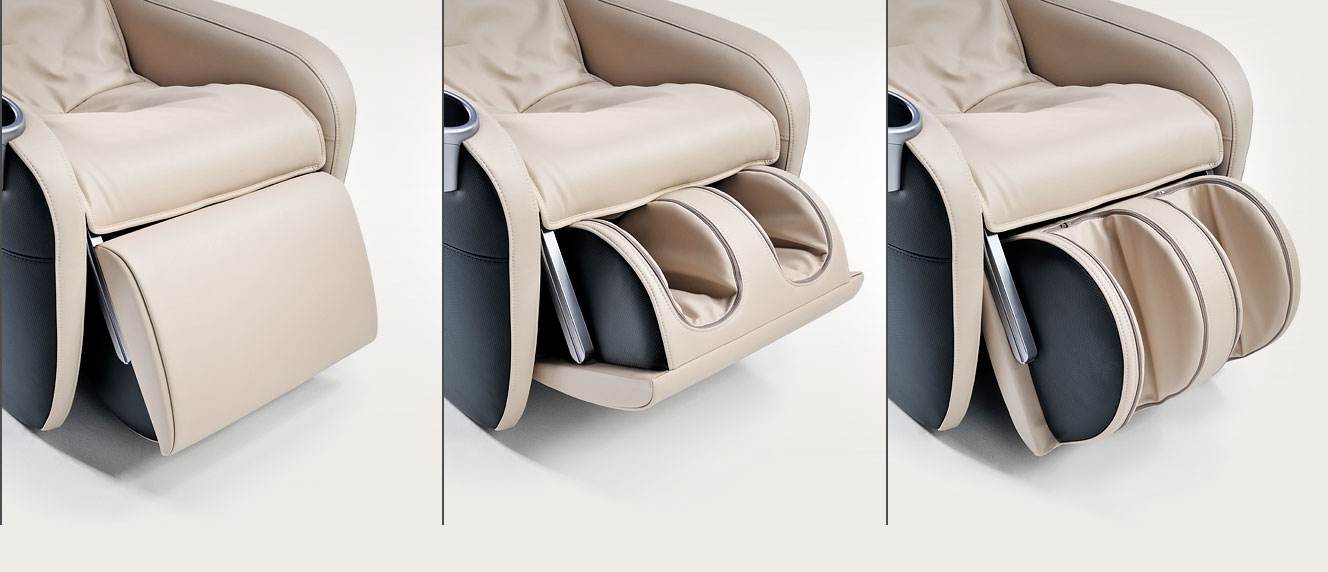 Leg massage
Calf massage in a rotatable, retractable footrest. You can take the tension off your legs at any given time, making them feel pleasantly light and relieved.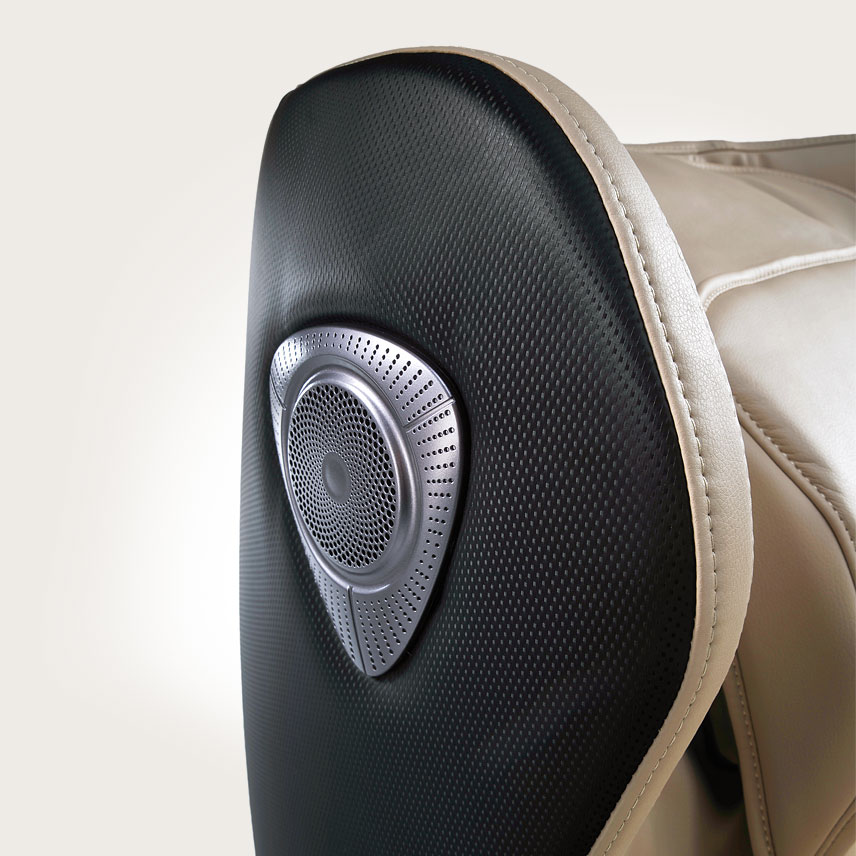 Bluetooth player
The Bluetooth module built into the massage chair allows you to connect wirelessly with your own device and enjoy music playing from the built-in speakers.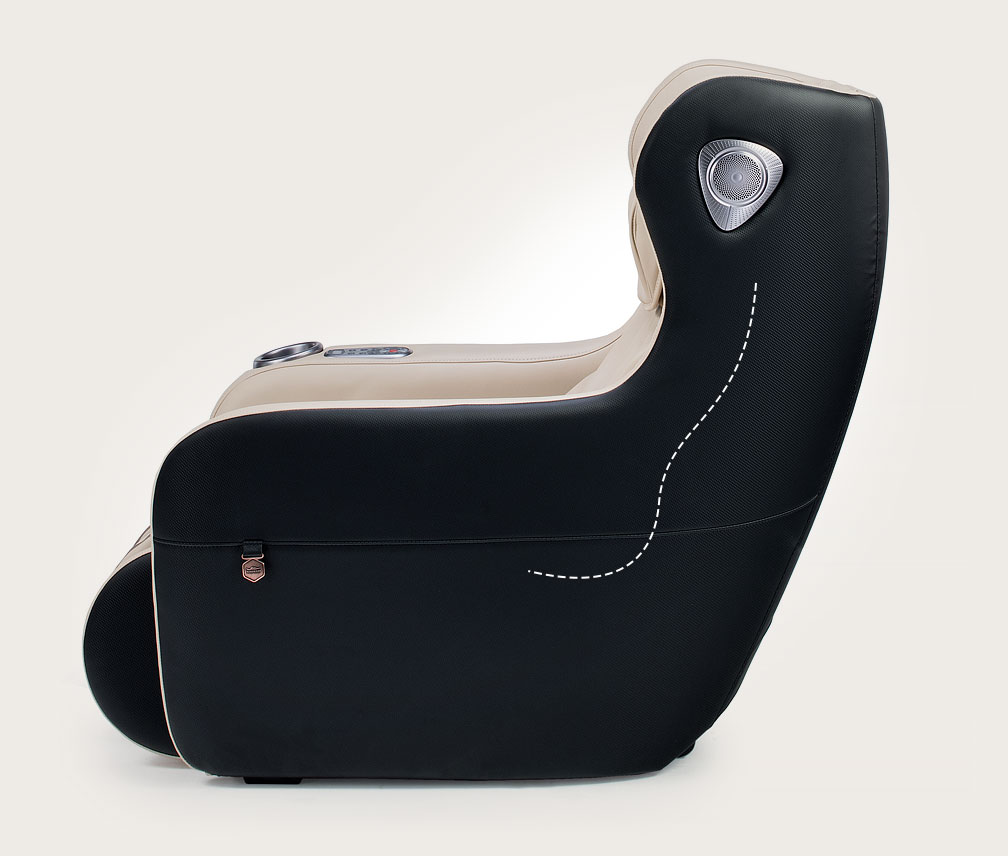 SL-shape
The massaging arms move from the neck down to the buttocks and thighs. The shape of the massage linear guide itself resembles the shape of the letter S, which contributes to precise adjustment to the shape of your spine.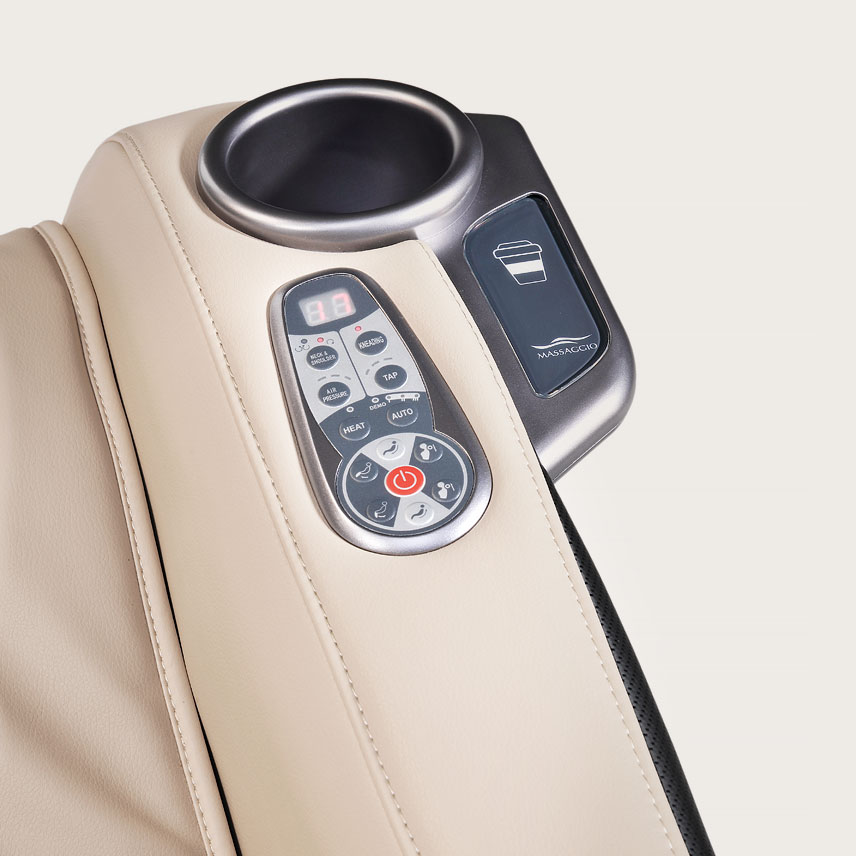 Controls
Intuitive control of all the features of the massage chair thanks to the remote control conveniently built into the armrest. On top of this, you can charge your phone via USB and use the cup holder – ideal if you never part with your favourite drink.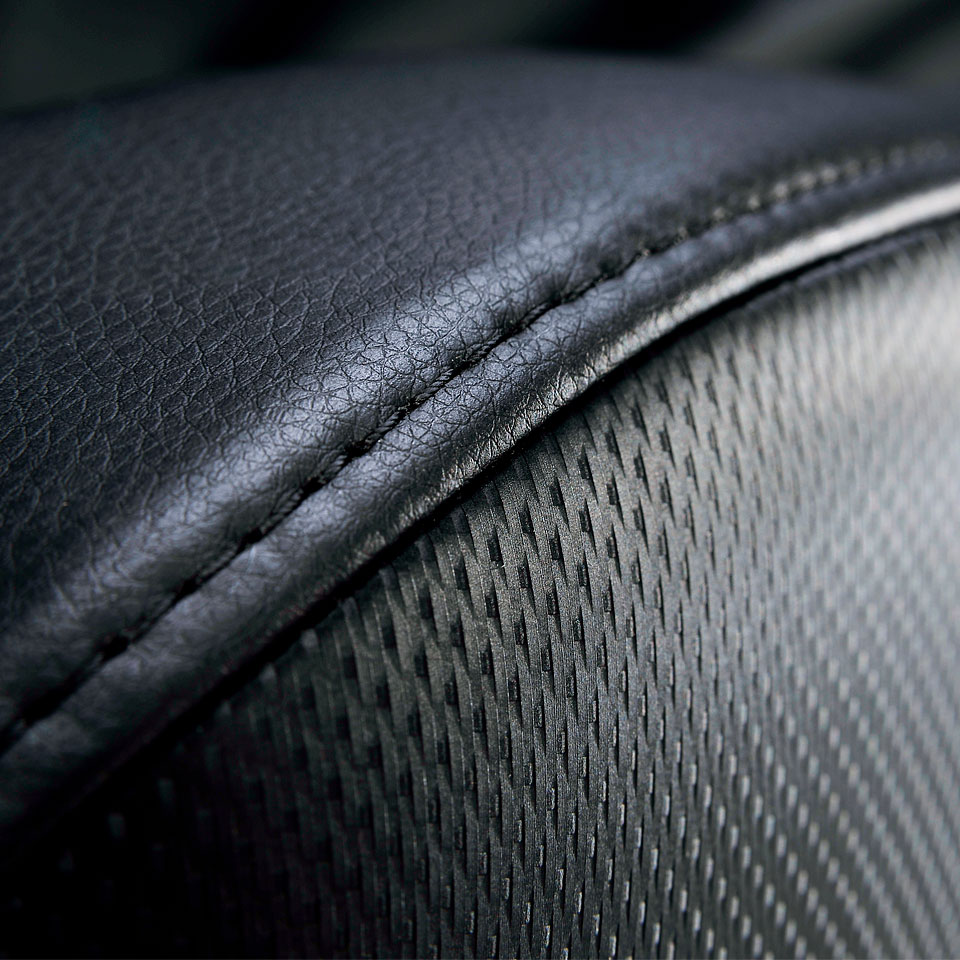 Quality
The beautifully flowing, characteristically contoured shape of the Massaggio Ricco chair is finished with a unique combination of leather in two types of textures.
Let's take a look at the details
Technical specifications
Model: Massaggio Ricco
Standard warranty: 24 months (private customers), 12 months (business owners) with the possibility to extend the warranty for up to 5 years
Dimensions in sitting position: 81 cm x 100 cm x 104 cm (W x H x L)
Seat width: 51 cm
Case dimensions: 138 cm x 74.5 cm x 82 cm
Available colours: black, beige-black
Material: High-grade synthetic leather, plastic, metal
Weight: 53.5 kg
Power consumption: 60 W
Loudness: < 55 dB
Made in China
Certification: CE
Additional: wheels for moving on flat surfaces, built-in Bluetooth speakers, heated neck massager, built-in remote control, cup holder, USB charging port