Massaggio Piccolo
Small massage chair, which surprises with its possibilities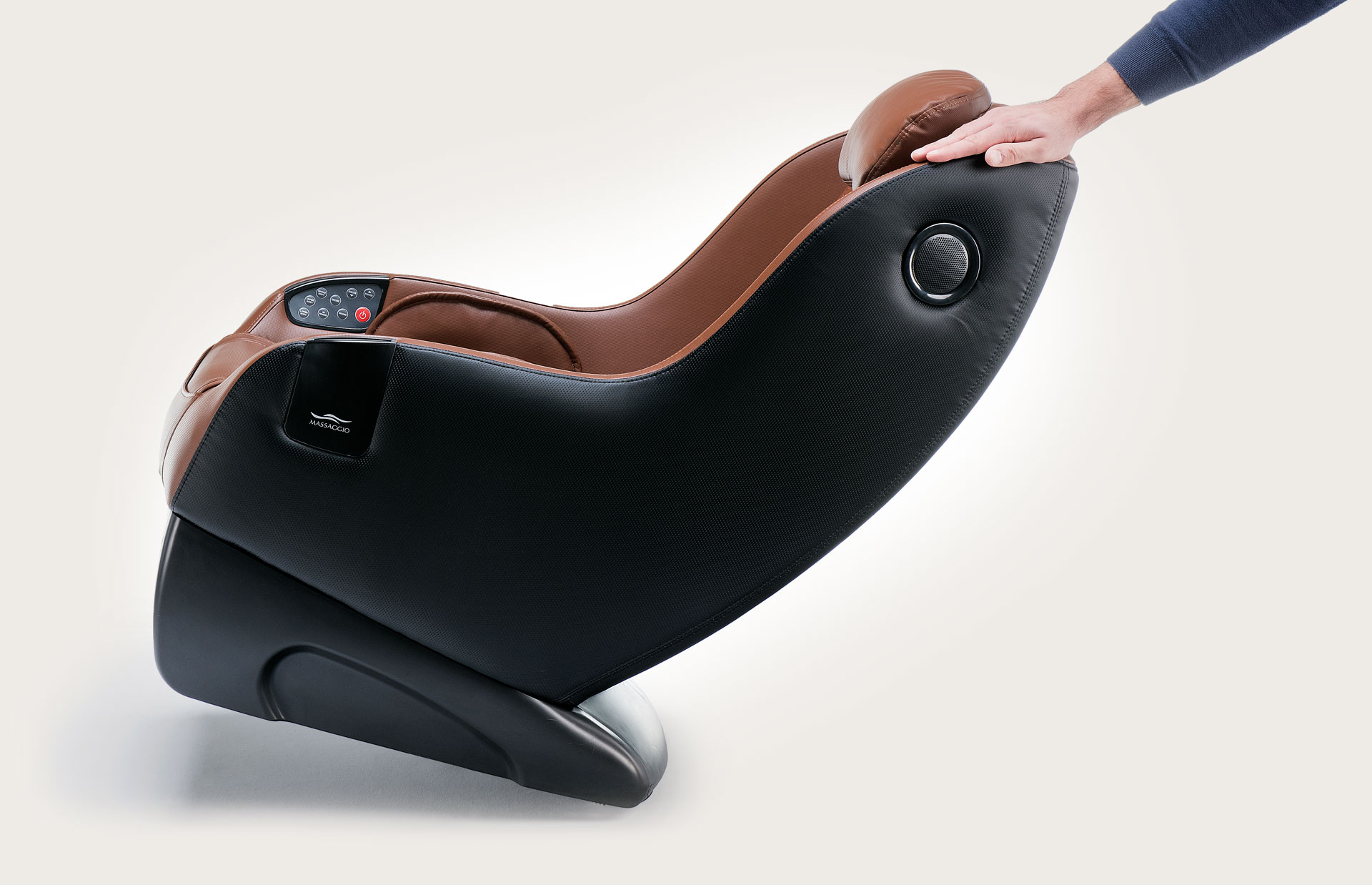 Compact, lightweight and portable
Massages thighs and buttocks
Relaxing music directly from the chair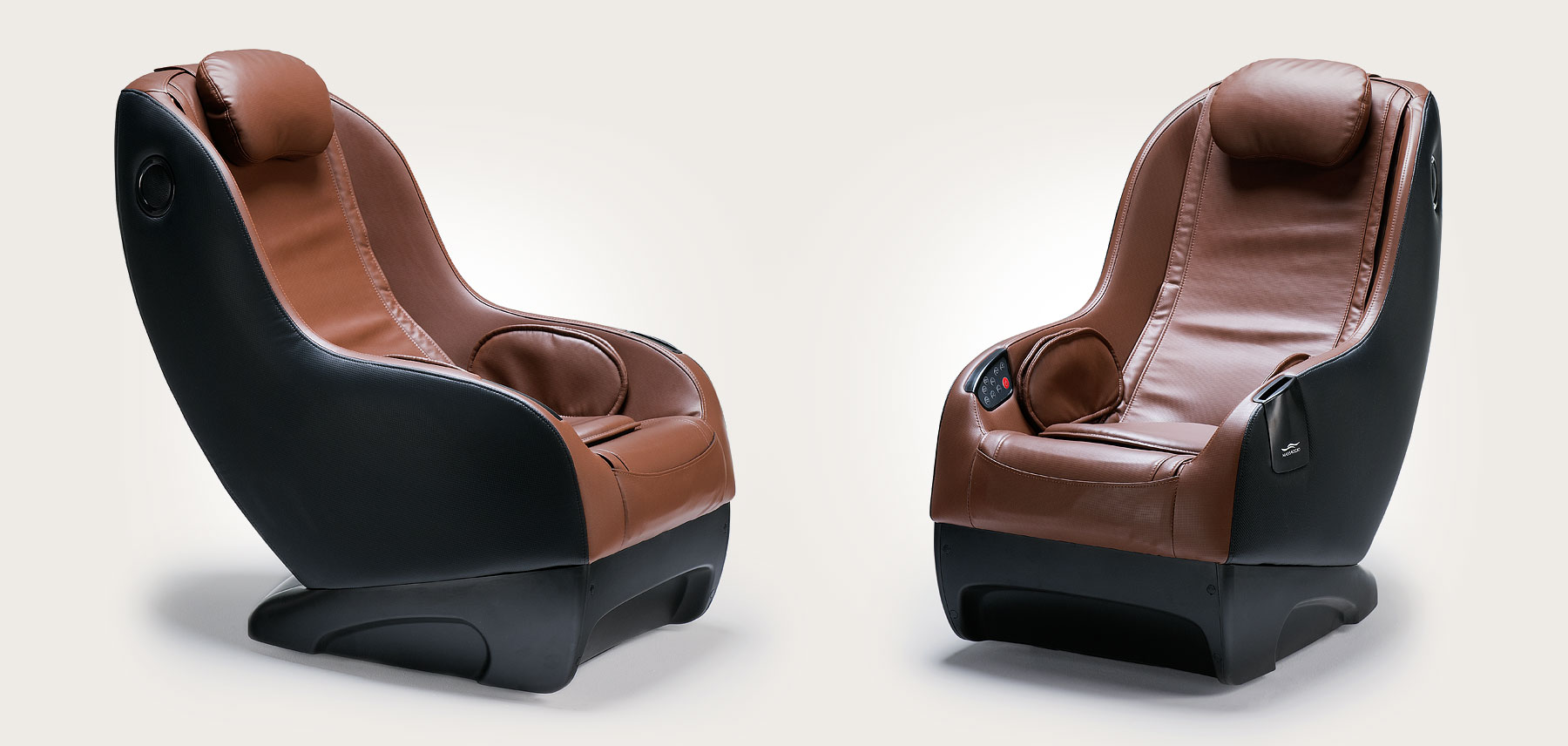 Massaggio Piccolo is the only massage chair of this kind, compact design of which allowed us to combine beautiful design with modern technology and deep relaxing massage. Thanks to its space-saving size, it fits into small rooms and allows you to enjoy massage wherever you need it.
The massage chair offers 3 automatic programmes, each providing a 20 minute massage session:
Whole body – relaxing massage programme covering the whole body.
Upper body – relaxing massage programme focused on the upper body.
Lower body – relaxing massage programme focused on the lower parts of the body.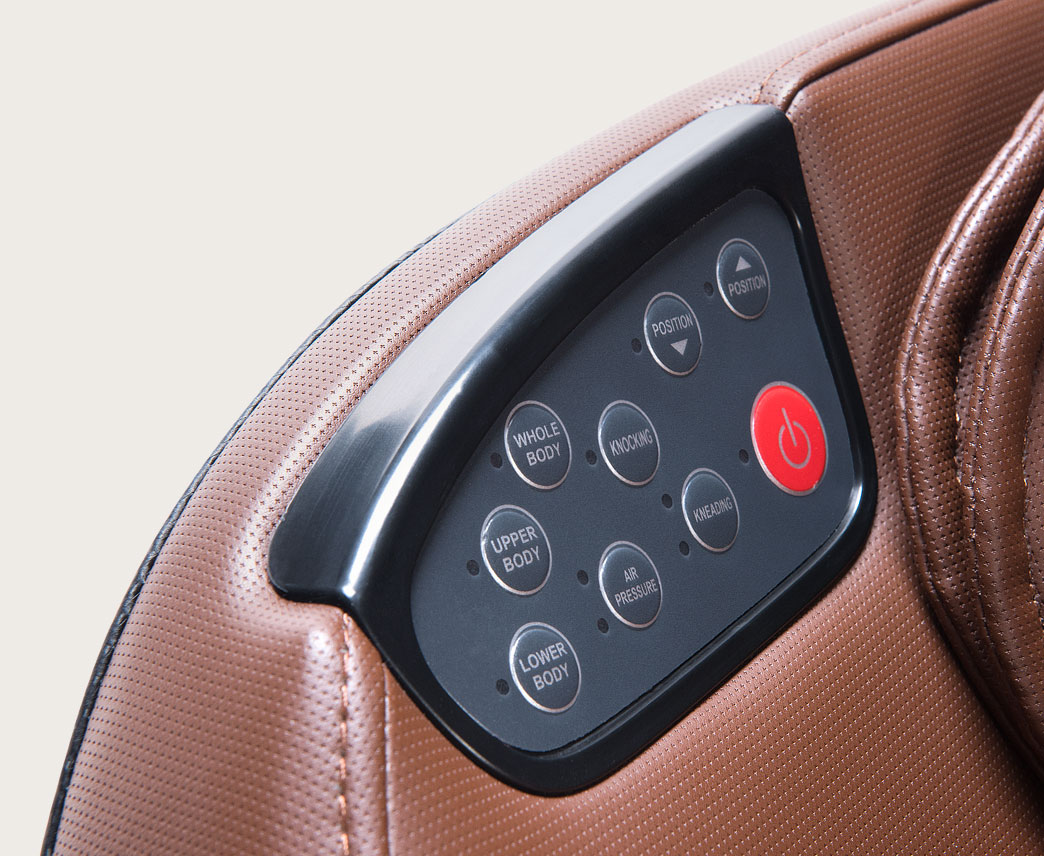 Massaggio Piccolo offers a massage imitating the movements of a masseur's hands, using 3 massage techniques:
kneading
tapotement
kneading with tapotement
Big little chair
It is amazing how it is possible to include options previously found in much larger and more expensive massage chairs in such a small and lightweight device.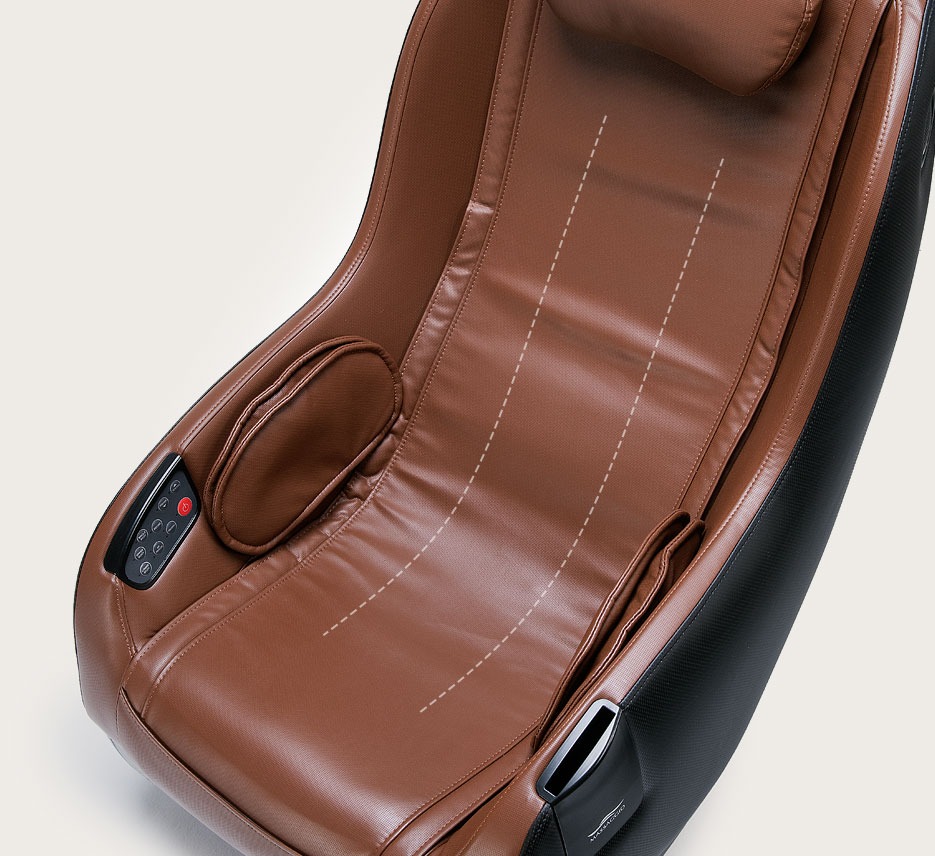 SL-Shape
The technology installed in the massage chair supports massage along the entire length of the spine down to the buttocks and thighs. In addition, the shape of the linear guide along which the massaging arms operate has been given the shape of the letter 'S', which increases the thoroughness and precision of the massage.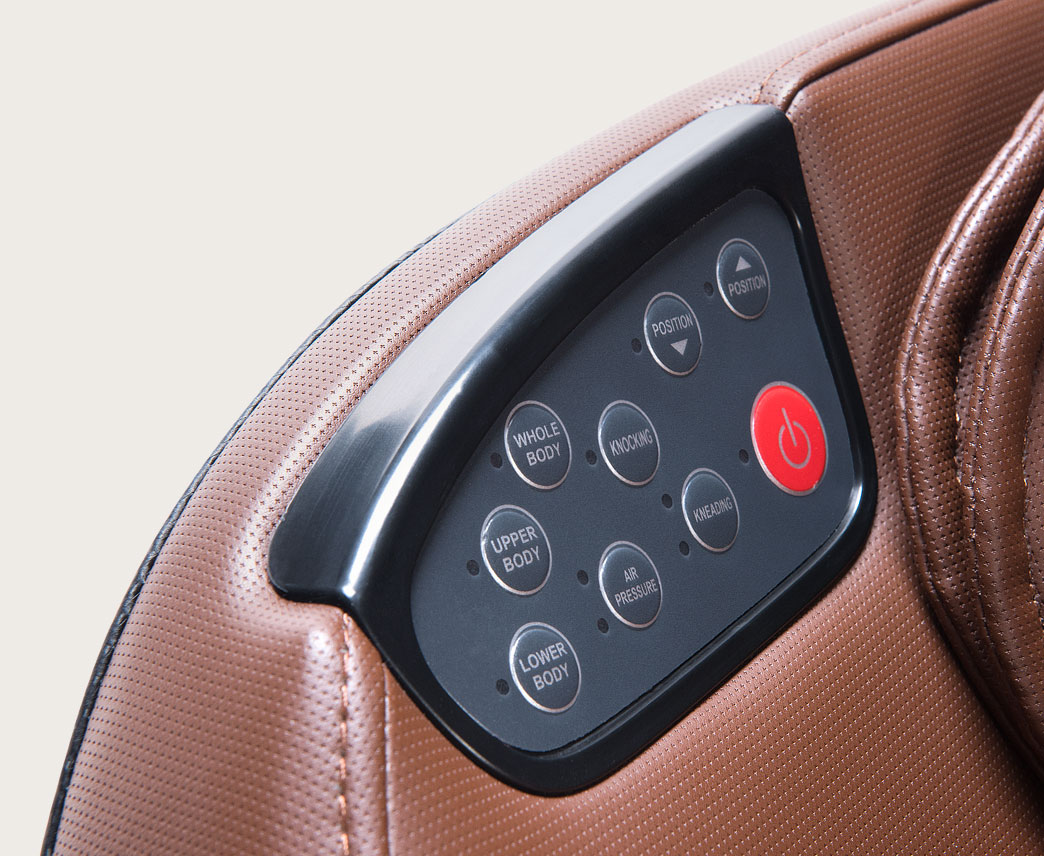 Remote control
The intuitive remote control located in the armrest is designed for easy control of the chair and its functionalities. Thanks to its simplicity, the control of the massage chair functions will be extremely easy and accessible to everyone.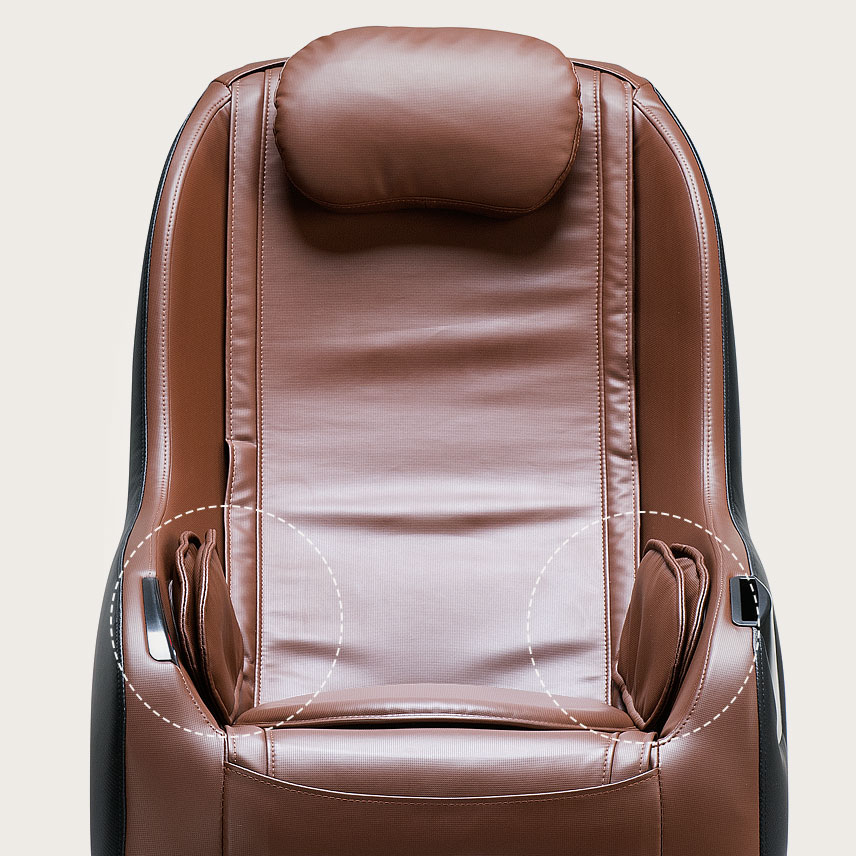 Airbags
Four airbags installed in the seat allow for pneumatic massage of the thighs in 3 levels of intensity.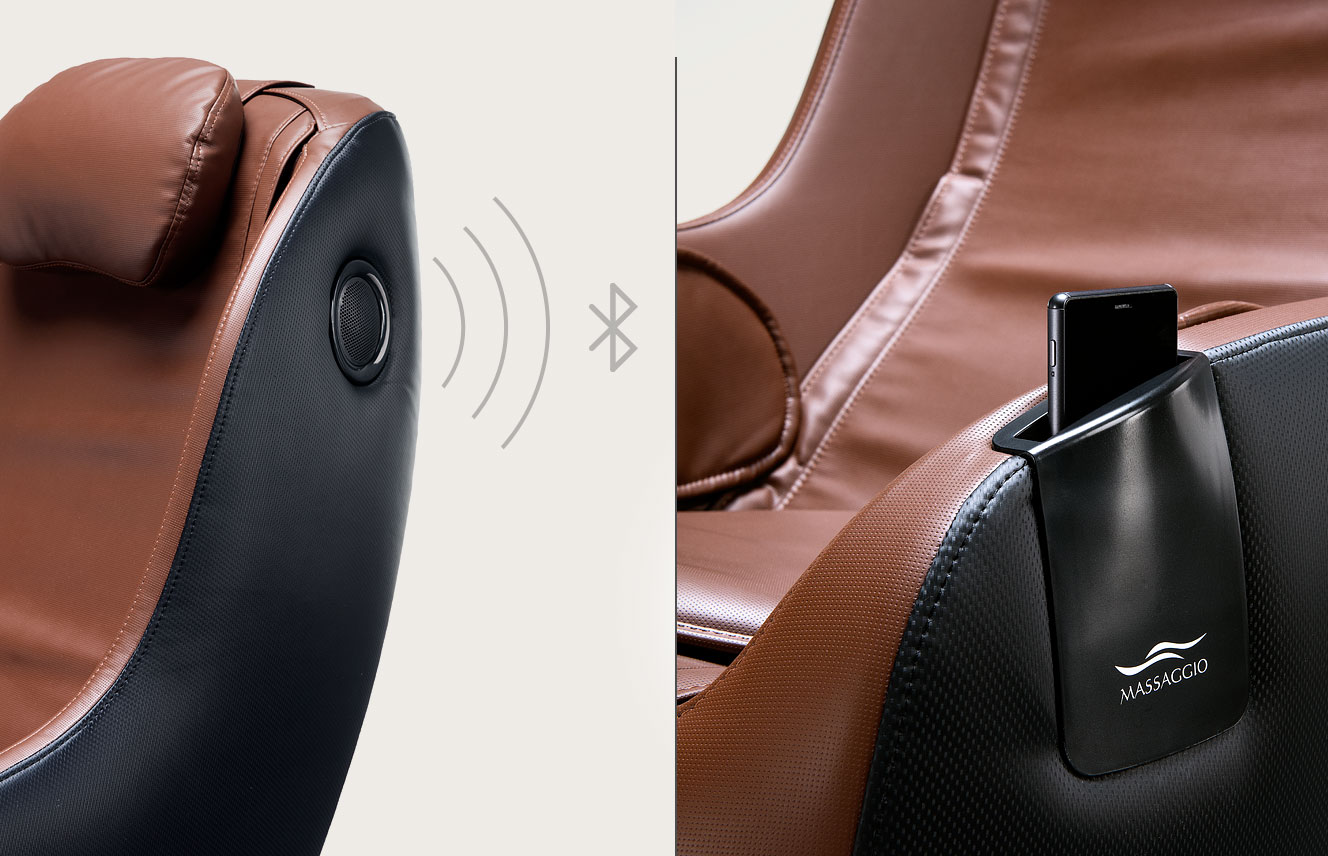 Bluetooth player
This massage chair comes with a built-in Bluetooth module and speakers. By connecting your own device via Bluetooth to the chair you can enjoy the massage while listening to music directly from the built-in speakers.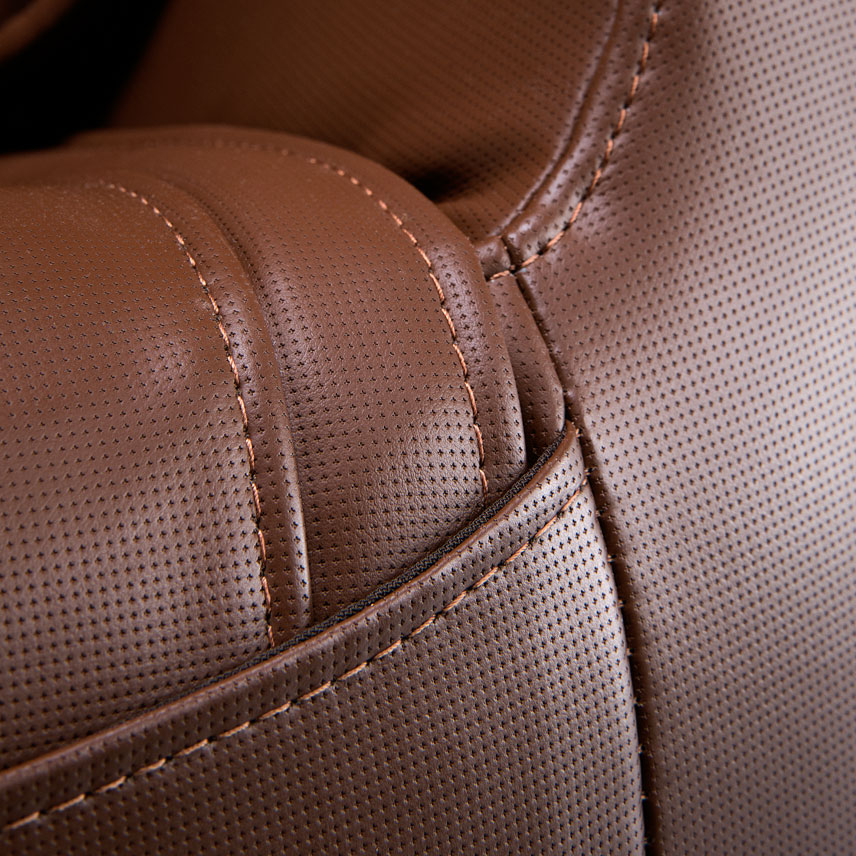 Beautiful craftsmanship
Modern design topped with perforated upholstery and strong stitching adds elegance and beauty to this massage chair.
Technical specifications
Model: Massaggio Piccolo
Standard warranty: 24 months (individual customers), 12 months (business owners)
Dimensions in sitting position: 69 x 91 x 94 cm (W x H x L)
Case dimensions: 73.5 x 65.5 x 122 cm (W x H x L)
Available colours: brown with black sides
Material: high-grade synthetic leather, plastic, metal
Weight: 25 kg
Power consumption: 45 W
Loudness: < 55 dB
Made in China
Certification: CE
Additional: phone pocket, additional seat cushion